Jun 30 2020
The steps of getting back to "normal" or the "new normal" in Thailand are really taken slow. The schools will reopen on 1 July and bars can open but under heavy restrictions, like no singing, no pool, no darts and more. The demands for travelers to Thailand are so extreme that not many people can come to Thailand, even if they are allowed. Think of f.i. an extra Corona insurance of 100.000 US and a recent Corona test.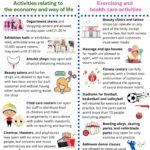 For our family the influence is now getting less, the children (Mudmie, Mudmai, IQ & Kim Kim) can go back to school, the same as the teachers (Warunee, Wannapa & Kukkik). Both & Preauw are still working in Bangkok and Benz & girlfriend Aon (speak as Ohn, real name Thanyalak Raroengram) are working in Taiwan. Only the work in Taiwan is less because of the less export of fabric with Benz his work. Brother Den of course didn't go to Sweden to work there but he did some jobs for Warunee, like the wardrobe and desk cabinet in the new room of Mudmie & Mudmai. Siripron made photos of Papa on her rice field to apply for Corona support money.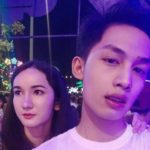 Because of the rainy season we had to empty our 3 septic tanks and our waste water tank because of the higher ground water level. In our garden in the front and on the neighbor side Siripron remove many grass and weed. Outside the wall and on the small street side I had to do the grass a few times with the lawn mower & the trimmer.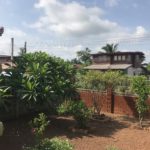 On 24 June Siripron and I had our 5 year Wedding Anniversary and on 30 June Siripron became 51, both happy occasions went by without parties. Somewhere in June we had our first snake in the house. I think it was a "golden tree snake" who climbed up our terrace and slipped to the doors in the living room. When Siripron came home she saw him and together we swept him outside.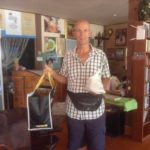 Other things that happened:
– We went to Kham Ta Kla for our normal order of bread & sausages.
– I did my 90 Days report @Immigration by the Internet.
– Benze Benz, Tanakrit & kids came from Bangkok to visit the family.
– Arun made a power plug in the bathroom for our heater/air blower.