Feb 28 2023
For Valentine's Day and for an early celebration of my Birthday we went again to Nakhon Phanom, the city on the banks of the Mekong River. We've booked again the nice Fortune River View Hotel were we already stayed a few times. In the afternoon/evening we took a tuktuk to the Snake (Naga) statue were we made some photos. In the neighborhood of the statue we bought some lottery tickets. A walk over the night market brought us to "our" restaurant nearby the "clocktower", after dinner we bought a few things and went back to our hotel with another tuktuk. The next morning after breakfast and a short walk along the shore of the Mekong River we went home to take care of our dog Chok Dee. But we stopped at a new build restaurant for coffee & cake.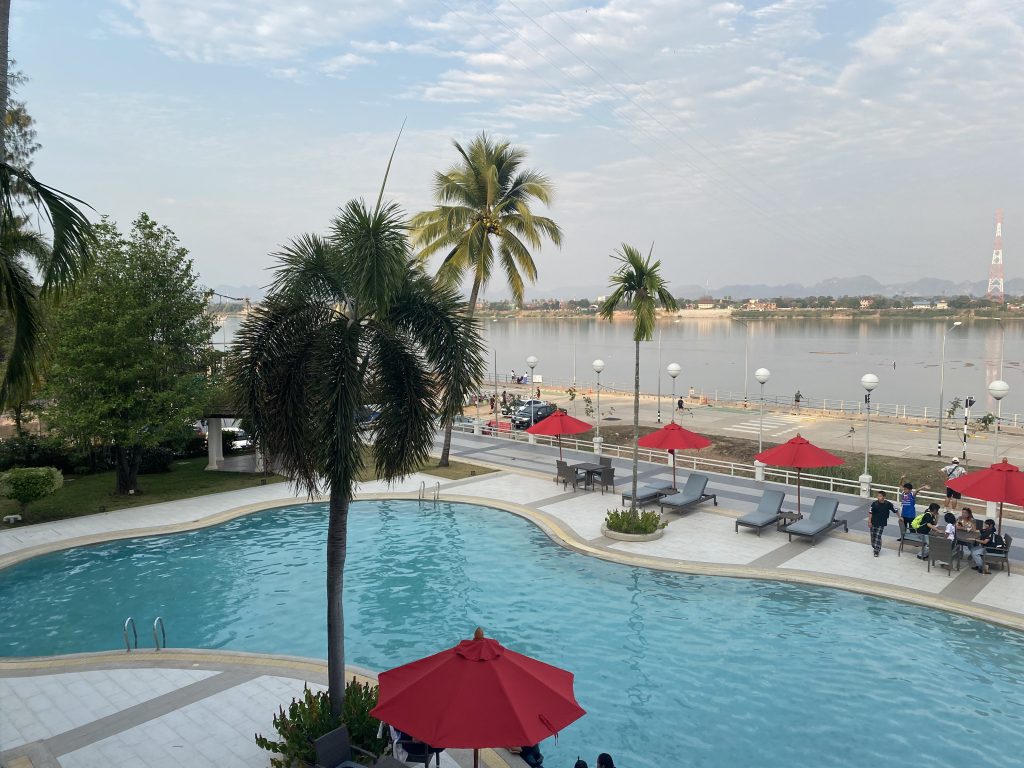 For mainly during indoor cycling on my recumbent bike I bought a Bose Soundlink Revole II Bluetooth speaker for using it with my Hidisz music player. Again with IKEA Bangkok we.ve ordered 2 small side tables, one for the Bose speaker and the other one we use in the living room next to the sofa. Siripron her old glasses had a broken "leg" and it was time for her new eye test. The result is that she now has multifocal glasses with a Ray Ban frame. Last year my new glasses were also put in a Ray Ban frame that I still had from my old sunglasses.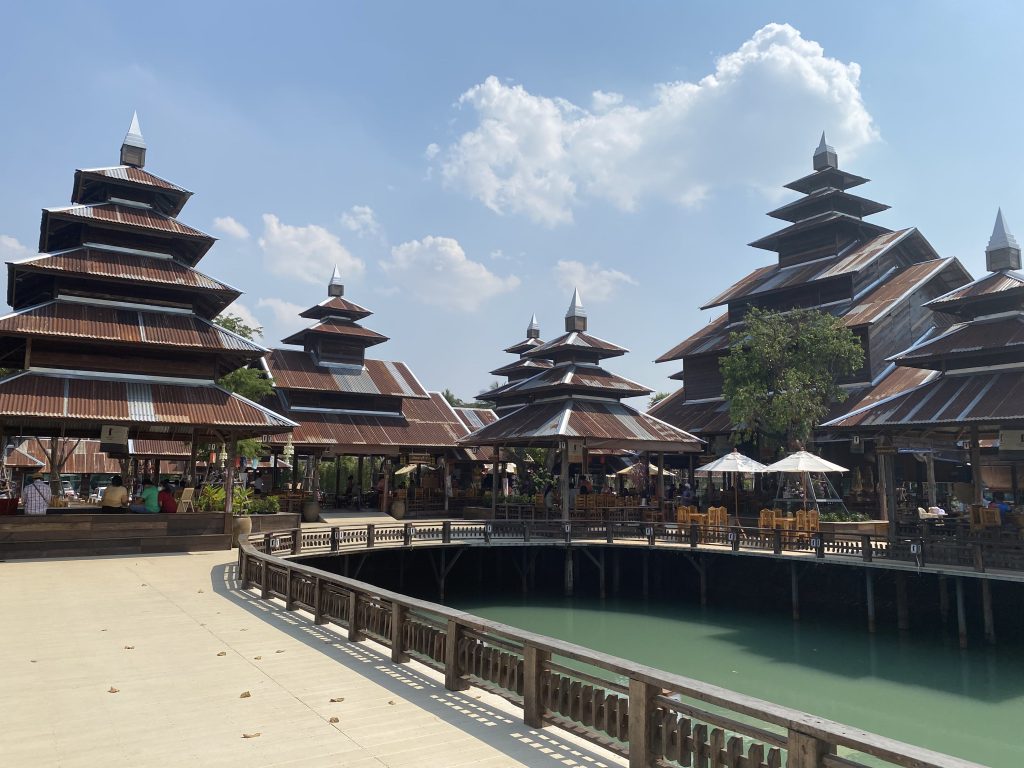 For the virtual challenges I received also in February some medals. This month I virtual walked & biked in Australia (the Great Barrier Reef – now the long version), Romania (Dracula's Road) and USA (the Rocky Mountains). I continued the year challenge (Conqueror 2023) and I finished Australia (the Great Barrier Reef – short version), Canada (the West Coast Trail), Iceland (the Ring Road), Madagascar (RN7 road) and a Thai Pisces (my star sign) challenge of 21 km.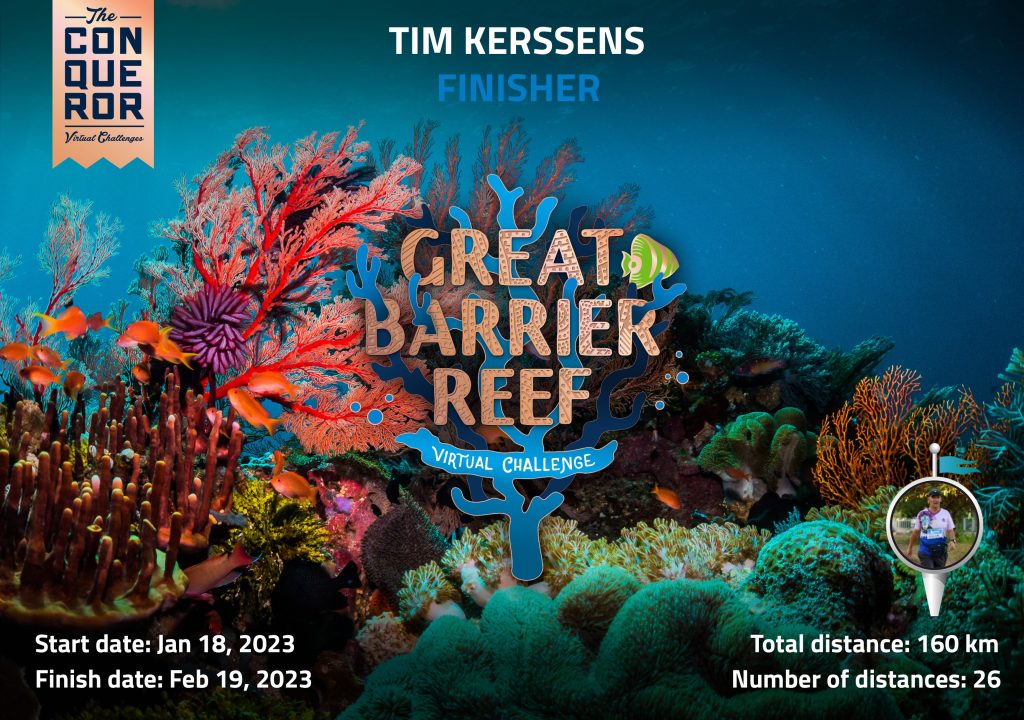 For my Dutch Government pension I had to prove that I'm alive and living in Thailand. So Tuesday 21 February we went to the Social Security Office (SSO) in Sakon Nakhon to get the papers stamped and signed. After that we did a lunch at the Food Court in the Robinson Shopping Mall. Of course we bought 2 boxes of cherries at the Tops Market supermarket and we bought a red dress for Siripron to wear at the marriage of a granddaughter of our neighbors on the other side of the street.
Other things that happened:
– A few days with a little rain.
– Our village had a celebration (a Tamboen for the Temple).
– Also Ban Thon had a celebration but the next week.
– Our needed maintenance, we paid 4.934 THB (about 133 EUR).
– We did a lunch at the same new restaurant we did for coffee and cake.
– We had 2 cremations, one1 of a man who worked on our wall and carport.
– I went to Udon Thani for another under dental fix.
– And there was 27 February…